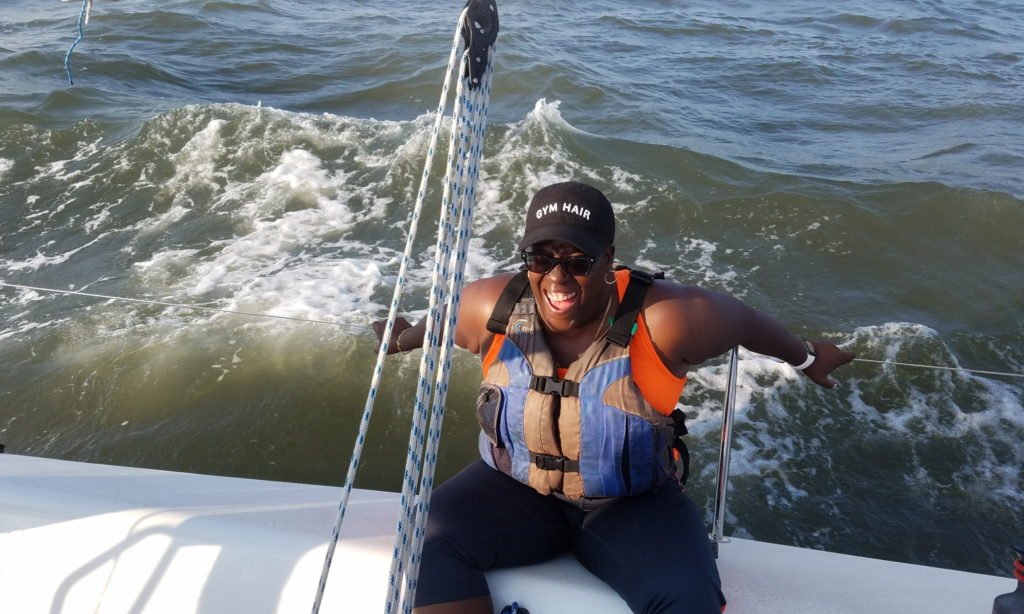 Saturday, September 7th, 4–7 p.m.
$75 $45*/Person
*Plus $2.70 booking fee. Please note the policies and terms of service on the booking page.
We will be taking a two-hour introductory sailing lesson. We will meet an hour early to take care of preliminaries such as safety instructions, a brief overview of the parts of a sailboat and its controls, and getting into life jackets. Afterwards, we will celebrate our initiation into the world of sailing next door (see Celebration below for details).
Location
Hudson River Community Sailing
Pier 66 Boathouse
207 12th Avenue at 26th Street
New York, New York 10001
(212) 924-1920
Google Maps
Preparation
Watch Your First Sail
Celebration
After our life-changing introduction to sailing, we will gather next door at Pier 66 Maritime Bar & Grill to swap tales of our adventure. Order and pay for your food and drink at the bar, and take the buzzer you receive back to your table. When the buzzer goes off, pick up your order from the kitchen.
Pier 66 Maritime Bar & Grill
(Next door to Hudson River Community Sailing)
(212) 989-6363
Let's go sailing!